I used to follow this lady on Instagram, her stories would always be filled with her "quiet time", I would look at her posts and get so convicted but at the same I would tell myself "I could never be like that person, I just don't have enough time". I do get busy, I juggle work, my sister and various projects…
But if I'm honest, I didn't have time because reading my Bible just wasn't a priority, if I did manage to do it, it would fall last on the list, somewhere between brushing my teeth before bed and those times of emergency, the problem was that I had done this so long it became a habit.
A habit is defined as: an established or regular tendency or practice, specifically one that is hard to give up…
A day is made up of small habits that we've picked up, things such as how often you use your phone, what you watch on TV, the words that you say, these are all small behaviours that shape your whole day. Most times our habits are not even conscious decisions, but what feels like a natural response to situations, my favourite thing to do is get home, sit on the couch and watch YouTube videos on my phone, I'm currently trying to grow my natural hair so I can spend hours watching videos on different natural hair styles, reviews on products etc., I also have this fashion blogger, who in my opinion, is just the best thing that has happened on the internet. So I can spend a suspicious amount of time on her social media, looking at her outfits, reading her blogs and being inspired by her everyday life. I don't know what your guilty pleasures are or whether unlike me you have solid reasons to not spend time in the Word, reasons such as… raising young kids, working a 9-5 with multiple demands, managing a business or anything that justifies you lack of Bible reading. But we all wind down somewhere not matter how hectic life gets, whether we have 5 minutes, 20 minutes or an hour we always find time to enjoy a cup of coffee, a quick social media scroll, that 10 minutes sitting in your car before you get into the house or a short walk to clear your mind. We always carve out time to do what really matters or what we truly enjoy.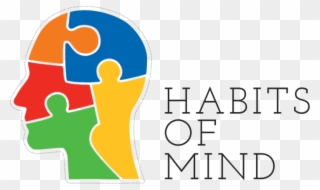 I've seen this every morning when I get ready for work, it doesn't matter how I slept, when I slept or how I am feeling that particular day, I always make sure I am in my car by 07:05 because if I leave any later I will be late for work. I have lived like that for the past 10 years and have managed to be on time for the most part, but when it comes to bible reading I did not have any sense of urgency, I would do it if I get around to doing it, if I don't, well then I'll try tomorrow or the day after that or the day after that day. Of course when I had an emergency I would quickly find a way to navigate to my bible and when things were fine I would conveniently forget. Bible reading felt like a chore and I hate chores, I would feel guilty and tell myself my church involvement was my good deed and since I didn't have any major sin in my life I was doing just fine. The bible says:
Isaiah 64:6
… and all our righteousness are as filthy rags; and we all do fade as a leaf, and our iniquities, like the wind, have taken us away.
Little did I know that I could DECIDE to change my habits, I could make a decision every single day to limit my screen time, to wake up earlier to even go as far as switching of my phone to spend time with Jesus, because Bible reading is more than something you place on a to do list, it is a habit of a relationship, if you love someone you value their words, you want them to stay just a little longer, you take in all of what they are.
The reason we do not want to spend time with God as his word is because, we think it is just about words, that He is just a distant God and we are too caught up in life that we have no place for him.
But what if we started to really pursue relationship with him, what if we don't wait for our feelings and make a decision to read the Word because it has been personally catered for us, His breath in it, this sword cutting through bone and marrow getting right to the core of who we really are and changing us deeply.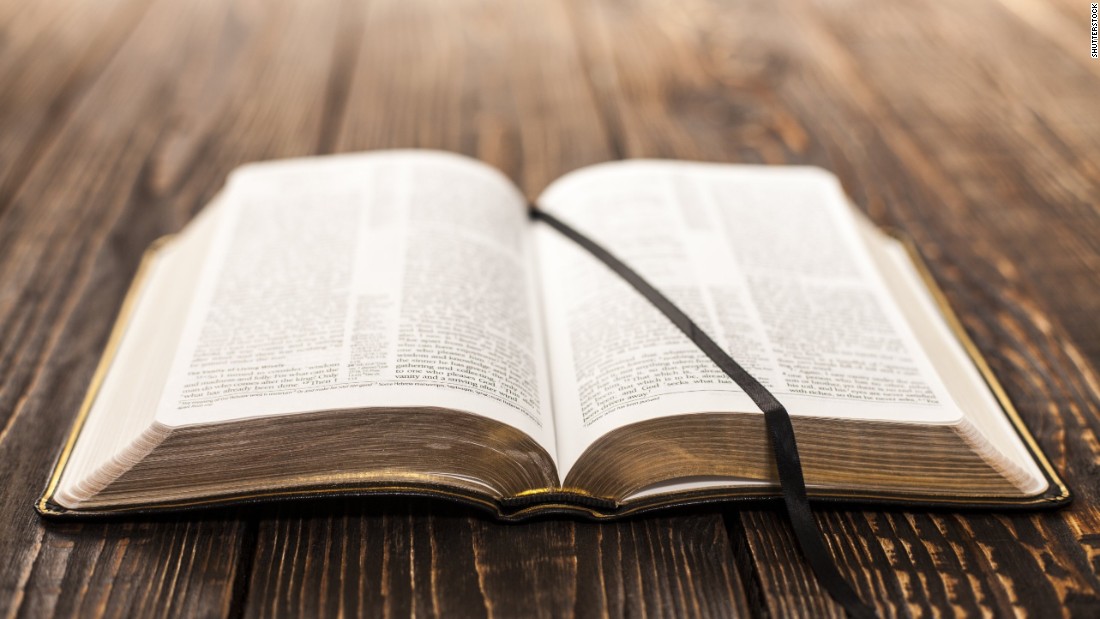 I have an interesting testimony about all this. For years I struggled with consistency in how I read my Bible, I would crucify myself about my lack of time management but I did not do anything to correct it.
When I first had it in mind to compile this blog I wanted to condemn people for this, I wanted to list all the reasons you are failing as a Christian when you neglect this area, in hopes that people might be guilty enough to change, the problem with fear and condemnation however is that it subsides and it may work for a day or two but after that it is no longer effective.
Romans 8:1
Therefore there is now no condemnation for those who are in Christ Jesus.
So I won't do that, I am the worst sinner I know, like Paul I can utter the words that say:
1 Timothy 1:15-16
This is a trustworthy saying, and everyone should accept it: "Christ Jesus came into the world to save sinners"—and I am the worst of them all. But God had mercy on me so that Christ Jesus could use me as a prime example of his great patience with even the worst sinners. Then others will realize that they, too, can believe in him and receive eternal life.
I have seen God's absolute patience when it comes to this area, I have seen him to such a transforming work and when I look back I cannot believe he progress I have done in my life.
I won't scare into doing better friend but I will pray, for everyone who reads this, I pray that the Holy Spirit will help you find disciplines to help you stay consistent in his word, I pray you will know that it isn't just about ticking off a box of things to do but it is about spending time with the God of the universe, it has been here that I have been changed, where I have been comforted, where I have been encouraged, I have found God sitting up on my bed (because lying down ended in me falling fast asleep and knocking my face with the bible), I have found him sitting in my car, I have found him in between periods in my class, I have found him standing at a queue, It has been there where I have been convicted of sin where I have grown in the fruits of the spirit, where I have encountered God and have learnt how to overcome the plans of the enemy.
The most difficult part in navigating the Bible has been not knowing where to start, I would read a passage here and there, I would be discouraged because I would not understand and would give up altogether but I read this book and was advised to do the following.
Just start, I won't say with a verse a day because I know you can do better than that, start with a chapter or three…
Start with the New Testament, read from Matthew to Revelations, with 3 chapters a day, within 3 Months you should be done and then read it a second time, even a third time, having completed this you can then go and read the Old Testament, with any system that works for you.
Start a Bible reading plan, at the beginning of the year I always choose a plan to read the entire bible, I also find Bible plans on whatever it is I need help with in any particular season and I have found this to be really helpful.
The above is just my suggestion, I have read through the Bible multiple times and after each time I have found gem after gem. The Word of God is powerful it is:
2 Timothy 3:16
All Scripture is breathed out by God and profitable for teaching, for reproof, for correction, and for training in righteousness,
Romans 10:17
So faith comes from hearing, and hearing through the word of Christ.
Romans 1:16
For I am not ashamed of the gospel, for it is the power of God for salvation to everyone who believes, to the Jew first and also to the Greek.
2 Timothy 3:16-17
All Scripture is breathed out by God and profitable for teaching, for reproof, for correction, and for training in righteousness, that the man of God may be competent, equipped for every good work.
1 Peter 1:23
Since you have been born again, not of perishable seed but of imperishable, through the living and abiding word of God;
Psalm 119:105
Your word is a lamp to my feet and a light to my path.
Acts 20:32
And now I commend you to God and to the word of his grace, which is able to build you up and to give you the inheritance among all those who are sanctified.
James 1:22
But be doers of the word, and not hearers only, deceiving yourselves.
1 Thessalonians 2:13
And we also thank God constantly for this, that when you received the word of God, which you heard from us, you accepted it not as the word of men but as what it really is, the word of God, which is at work in you believers.
Isaiah 55:11
So shall my word be that goes out from my mouth; it shall not return to me empty, but it shall accomplish that which I purpose, and shall succeed in the thing for which I sent it.
To word lights up our path, helping us navigate life, with lies that are so rampant we need to have something to hold on to, the word of God has the power to sanctify us, to set us apart and make us holy, I hope today can be the day where you make a change.
Dear God,
Thank you for your patience with me, thank you for giving me words that I love so much that I have memorized them and on the worst of days I can call them to my heart and can face anything, thank you that for years you pursued me, even as I fought, even as I ran, thank you that it is never too late to change…
DO a work in us so deep that our lives are never the same, help us to sacrifice our time and efforts in pursuit of you, thank you that you never send us away, that you never reject or condemn us, let you Holy Spirit lead us closer to you, when we truly encounter you nothing is the same, we can't speak the same or think the same or even behave the same way, you always calls us out of our shame, you lead us out of darkness, you always lead us closer to you, draw us closer to you, help us resist the enemy and take hold of each and every promise that you have made in your word to us, thank you that even now as we read this you're doing a great work. Help us to never stop speaking of how good you are, to use our time constructively and to the glory of your name.
LIFE IS ART