Our country is currently in a war zone, I mean that in its literal sense and also from a spiritual stand point. There are many current topics I have chosen to contribute my opinion towards and some I have chosen to look away. On my list of non- factors farm murders I'm afraid seemed to top the list. What is the fuss about anyway? A few burglaries? An assault or two? Until recently when I decided to read more about what was happening? As I read I came across images of the crime scenes, I read stories of families, the slaughtering of children, it is repulsive to say the least. Equally shocking is the lack of response from people who can educate and bring about change, I know a lot of people who were like me, who couldn't be too bothered to care. I hear a lot of silence from churches and I'd like to use this space to maybe educate, equip and hopefully ignite some form of hope and change.
This is my personal story:
A few years ago through a system of events my younger sister and I were adopted by a family of farmers, they farm in timber mostly but I suppose it's relatively the same, my dad his name is Ralph, one of the wisest people I know, his wife, my mom is Anneke, who I have had a chance to spend more time with, is a prayer warrior and a women I have come to deeply love their entire family as well, this family has given me an opportunity to experience life on both sides, the "white" and the "black", what I have found is that we do not have many differences, respect, honour and love is upheld on both sides. I have spent lunches conversing on various topics, I have slept over multiple times, I have lived with them as one of their own, I have even had a privilege of being with them for Christmas and various festivities. I have laughed with these people, I have cried with them, I have prayed and they have a very special place in my heart. I know another family the Botha's also very dear to me, I work with them and many other families like the above two that I have come to love.
At first when I was reading through the various cases, it seemed as though I was reading stories of stranger's people I will never meet, people who were just characters in a story, but then I read them and I started to see my own family there, I started to imagine what I would feel if one morning I would wake up to a headline about an incident and I would see their blood and I would see their names and it was no longer a stranger, no longer a story no longer something I can conveniently overlook.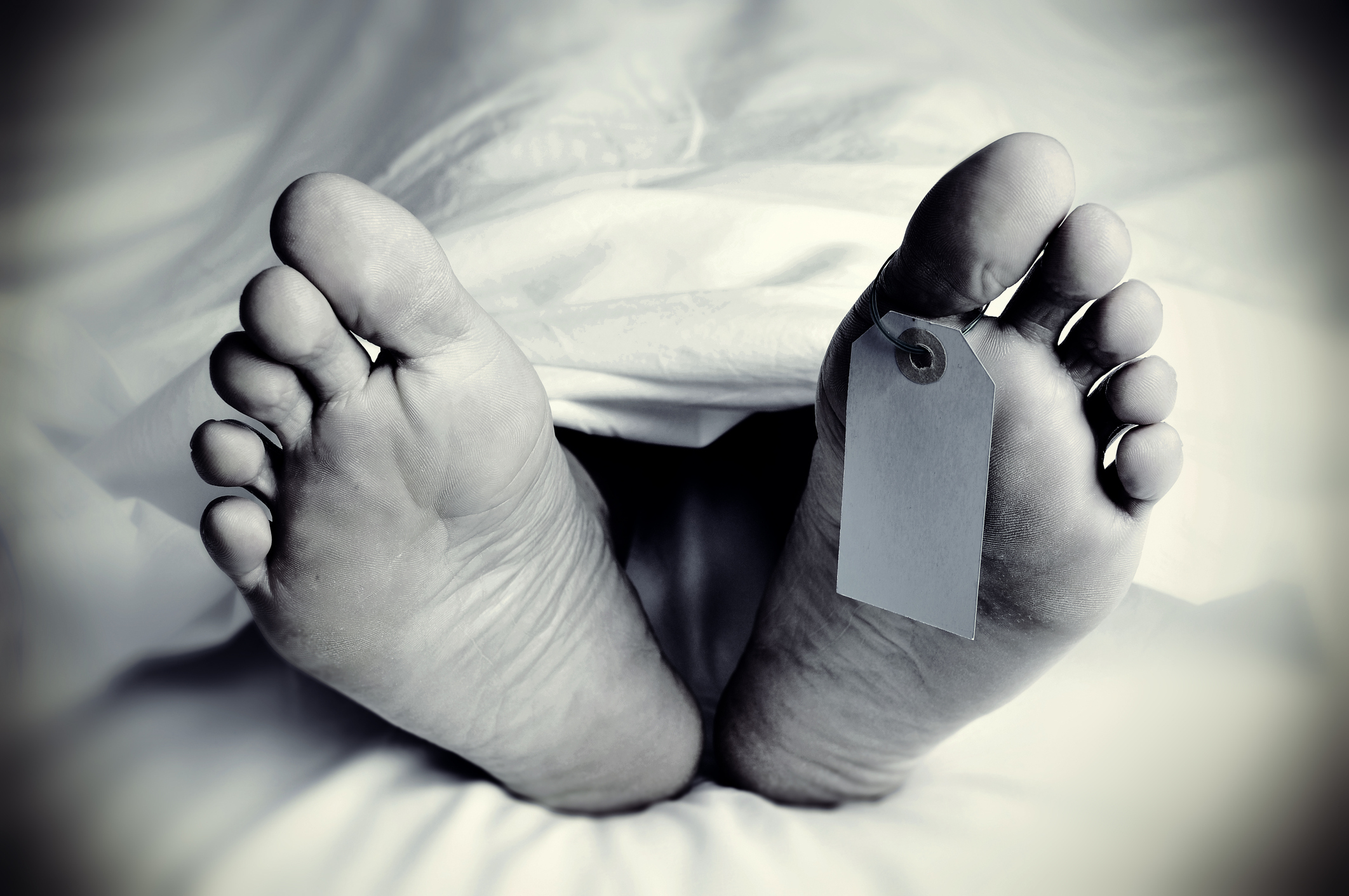 The Rabe's are family to me, if anything were to happen I would be shattered, you might read this and think; well too bad, I couldn't care less, I have very few people I consider as family that are not within my race and what happens to them affects me in no way. What if I were to tell you that as professing Christians our standpoint cannot be the same, whether we know people of a different race personally or not we are called to stand with everyone, regardless of how we may feel or what we have experienced.
Right now the world is rejoicing, proclaiming that these crimes are justified, celebrating the murder of people, the media is spewing more division and now more than ever as Christians we need to remember that the battle at hand is nothing new, we have a real enemy and his plan is to destroy us whatever the cost.
So today I would like to think I am an Esther of this generation, or John crying out in the wilderness proclaiming to people that they must REPENT…
John 1:23
23 John replied in the words of Isaiah the prophet, "I am the voice of one calling in the wilderness…
The story of Esther is very close to my heart, like me an orphan girl given a chance to redeem her people. She could have chosen to keep silent and not address the issue, she could have chosen to look the other way, but let's consider her story for a moment.
We will begin at Esther 3:5 and Esther 4
Esther 3:5
5 When Haman saw that Mordecai would not kneel down or pay him honor, he was enraged. 6 Yet having learned who Mordecai's people were, he scorned the idea of killing only Mordecai. Instead Haman looked for a way to destroy all Mordecai's people, the Jews, throughout the whole kingdom of Xerxes.
(Emphasis my own)
Esther 4:1-17
When Mordecai learned of all that had been done, he tore his clothes, put on sackcloth and ashes, and went out into the city, wailing loudly and bitterly. 2 But he went only as far as the king's gate, because no one clothed in sackcloth was allowed to enter it. 3 In every province to which the edict and order of the king came, there was great mourning among the Jews, with fasting, weeping and wailing. Many lay in sackcloth and ashes.
4 When Esther's eunuchs and female attendants came and told her about Mordecai, she was in great distress. She sent clothes for him to put on instead of his sackcloth, but he would not accept them. 5 Then Esther summoned Hathak, one of the king's eunuchs assigned to attend her, and ordered him to find out what was troubling Mordecai and why.
6 So Hathak went out to Mordecai in the open square of the city in front of the king's gate. 7 Mordecai told him everything that had happened to him, including the exact amount of money Haman had promised to pay into the royal treasury for the destruction of the Jews. 8 He also gave him a copy of the text of the edict for their annihilation, which had been published in Susa, to show to Esther and explain it to her, and he told him to instruct her to go into the king's presence to beg for mercy and plead with him for her people.
9 Hathak went back and reported to Esther what Mordecai had said. 10 Then she instructed him to say to Mordecai, 11 "All the king's officials and the people of the royal provinces know that for any man or woman who approaches the king in the inner court without being summoned the king has but one law: that they be put to death unless the king extends the gold scepter to them and spares their lives. But thirty days have passed since I was called to go to the king."
12 When Esther's words were reported to Mordecai, 13 he sent back this answer: "Do not think that because you are in the king's house you alone of all the Jews will escape. 14 For if you remain silent at this time, relief and deliverance for the Jews will arise from another place, but you and your father's family will perish. And who knows but that you have come to your royal position for such a time as this?"
15 Then Esther sent this reply to Mordecai: 16 "Go, gather together all the Jews who are in Susa, and fast for me. Do not eat or drink for three days, night or day. I and my attendants will fast as you do. When this is done, I will go to the king, even though it is against the law. And if I perish, I perish."
17 So Mordecai went away and carried out all of Esther's instructions.
The story of Esther has a striking resemblance to what we are going through in our country right now, the call of manslaughter on a group of people. The response however is worlds apart, when the Jews heard of what was going to happen they handled the matter with a sense of urgency:
They collectively fasted and mourned. They refused to keep silent. All throughout the Bible we see this, when a nation was brought to its knees by any adversary, when they had no way out of a difficult situation their response that led to breakthrough was fasting, and faithfully God would hear his people and deliver them.
Joel 2:
12"Even now," declares the Lord,
"return to me with all your heart,
with fasting and weeping and mourning."
13 Rend your heart
and not your garments.
Return to the Lord your God,
for he is gracious and compassionate,
slow to anger and abounding in love,
and he relents from sending calamity.
14 Who knows? He may turn and relent
and leave behind a blessing—
grain offerings and drink offerings
for the Lord your God.
(emphasis my own)
As the church we should call on a fast and mourn and weep and cry out to the one true God who is able to deliver us, we should intercede for your brothers and sisters and pray that God make a way in all this darkness. Whether we do this as churches, families or individuals we need to call for an urgent fast in our nation. Who knows? The Lord may relent and show us favor.
The second thing I see is:
Esther did not keep quiet, I would like to think I am the Esther of this generation, where people have turned away I will face the problem, when silence abounds I will speak loud, where people have retaliated I will use my small platform to try and bring peace with the word, where pain has been rampant I will spread love.
I am a voice crying out in the wilderness saying yet again REPENT.
You may read this and think of your encounters with racism, I have my own, you may see and hear what is happening and feel that nothing is a miss, but I put it to you that you my beloved sister and brother that you have lost compassion hence the Bible says the following:
Matthew 4:45-46
43 "You have heard that it was said, 'Love your neighbor and hate your enemy.' 44 But I tell you, love your enemies and pray for those who persecute you…
(emphasis my own)
This is not an easy work trust me, we can only do it with the help of the Holy Spirit. If we uphold the belief that says we can only love those who love us, we are forgetting that there was a time we repelled Christ's love yet he did not do the same, he loved us when we were least deserving when our actions were deserving of wrath, when we let him down, time time again but his love for us did not waver. You may argue that you are not Christ but you need to strive to be more like him. We need to pray, always, we are commanded to pray not just for our livelihoods but also for those who might never do the same for us.
Romans 5:7-8
7 Very rarely will anyone die for a righteous person, though for a good person someone might possibly dare to die. 8 But God demonstrates his own love for us in this: While we were still sinners, Christ died for us.
We are called to love, not only when it suits us, not only when that love is reciprocated, but under all circumstances the command is  TO LOVE. The command is ALWAYS, ALWAYS to love.
I have not always been this person, I have harboured pain longer than what was necessary, I have made jokes that were inappropriate, I have supported statements that were non- Christian, but the Lord has been working on my heart. The Christian life is not about perfection but also about progression, I aim to be a progressing Christian always getting better than I was yesterday, we need to find a way to move forward, to not let the enemy use us in his plan. I don't know where this post finds you friend, I don't know what your personal story is but I know Jesus and his transforming power, I know that my hope is not in politics, it is not in the economy and it is not in myself, my hope and my trust is in my Lord and Saviour, who has seen every family, who has caught every tear, he told us of this, he told us that trouble would come…
John 16:33
33 "I have told you these things, so that in me you may have peace. In this world you will have trouble. But take heart! I have overcome the world."
The media, politics and all the hatred in all the world cannot drown the light of God in us, I need my brothers and sisters to know that they are not alone, I hope all the churches who share the same stance with their leaders will also raise their voices, the reality is we WILL ALWAYS consider a person's race usually in a negative light, attaching some form of negative stereotype to it, I think we should start a new culture where WE identify each other with our God first and our race last the bible does say..
Galatians 3:28
28 There is neither Jew nor Gentile, neither slave nor free, nor is there male and female, for you are all one in Christ Jesus.
But until then we are called to LOVE…
To all those who have been affected by what is happening in our country I say:
My God heal and mend all that has been broken, may he redeem what has been lost, we mourn with you, we break with you, we promise to fast like Esther for the Lord show mercy, we will also pray for your protection for your well- being, for your healing, we could never understand the depth of the pain, we could never know the loss you have encountered, loss of loved ones of property of hope. They are so many of us who are choosing not to look away, who will stand with you, who will fight side by side, not with physical weapons but with weapons of spiritual warfare that we find in Ephesians 6. Our Lord is faithful he will not turn away or leave us, as he did with the Israelites he will hear the cries of his people and he lead us out. Forgive us, my brothers my sisters forgive us. May the Lord have mercy on us all.
Those who read my blog know usually I say LIFE IS ART, it does not feel that way today, my heart is deeply grieved… But may the name of the Lord be praised always, even in this he WORTHY of all our praise…
Nqobile Mdletshe