2020 took us by surprise, we could have never prepared for what hit us. The loss, the hopelessness and this impending feeling of doom.
This year unfortunately doesn't look any better, in actual fact it seems to be worse. And that is why we need to be better prepared this time around and this is how we'll do it:
You need to anchor yourself in God's Word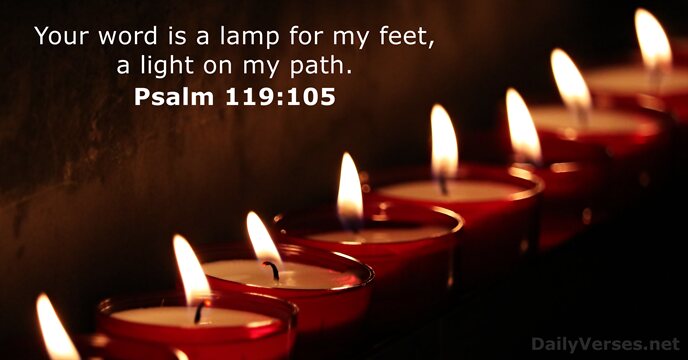 Now more than ever,they are so many lies that are rampant, people are so filled with fear and our only response should be the Word. When our fears come pounding hard on the doors of our hearts and minds the only thing powerful enough to calm us, is the wonderful word of God. However reading your Bible once a week wont do, you need to be anchored in God's word.
Use a Bible app I would suggest the YouVersion https://www.youversion.com/the-bible-app/ I have used this app as well as my Bible. I use my phone for so many things and when I don't have my physical Bible this is a great alternative. It also has Study plans on so many different topics. I use it because it helps me stay consistent, right now I am doing a study on the books of the Bible and also a study on The names of God.
Try to read the word EVERY SINGLE DAY. I know it's not always easy , life's demands are always pulling at us from the one direction to the other but we need to learn discipline here. It is crucial.
Strive to memorize scripture, sometimes it wont be possible for you to be on your phone or to read your Bible but if you have the Word in your mind you can carry it with you everywhere.
Find your verse\ chapter for the year and try to read it every single day. Mine is
PSALM 84
My Soul Longs for the Courts of the Lord
How lovely is your dwelling place,
O Lord of hosts!
2 My soul longs, yes, faints
for the courts of the Lord;
my heart and flesh sing for joy
to the living God.
3 Even the sparrow finds a home,
and the swallow a nest for herself,
where she may lay her young,
at your altars, O Lord of hosts,
my King and my God.
4 Blessed are those who dwell in your house,
ever singing your praise! Selah
5 Blessed are those whose strength is in you,
in whose heart are the highways to Zion.[b]
6 As they go through the Valley of Baca
they make it a place of springs;
the early rain also covers it with pools.
7 They go from strength to strength;
each one appears before God in Zion.
8 O Lord God of hosts, hear my prayer;
give ear, O God of Jacob! Selah
9 Behold our shield, O God;
look on the face of your anointed!
10 For a day in your courts is better
than a thousand elsewhere.
I would rather be a doorkeeper in the house of my God
than dwell in the tents of wickedness.
11 For the Lord God is a sun and shield;
the Lord bestows favor and honor.
No good thing does he withhold
from those who walk uprightly.
12 O Lord of hosts,
blessed is the one who trusts in you!
2. Surround yourself with people who love you and spur you on in life
The people you surround yourself with are crucial in your growth in life. If you always find yourself being pulled down, making questionable decision and dishonoring God you also need to look at who you have surrounded yourself with and if it isn't them it could be you. Look very carefully and what you spend your time and resources on, it will tell you where your affections lie and if you are not happy with it change. A friend of mine recently said something so simple yet so powerful he said "Sometimes you don't need therapy, you don't any grand intervention, you need to make the decision to just STOP" that's it, stop waiting for something big to happen before you change your life course, make a decision today. Then wake up everyday and make that same decision.
We were made for community and with everything going on in the world right now, it's not possible for many of us, have you considered an online community? I would suggest @tableandtide an online community that I have been a part of for a few months now, I am continuously edified, encouraged, convicted and lovingly corrected. I have found a safe space and man I wish more people would join us.
Also look around at your local online communities, your church might have options, just don't isolate yourself.
3. Don't give up on your dreams
What do you feel your purpose is in life? Where do you feel most alive and what gives your life the most meaning.
Find that out and then live everyday pursuing what that is. I love fashion, clothing, home décor and studying the Word of God so this year I want to throw myself fully in pursuing those passions, I want to write more, read more and not look at the obstacles that are before me. So many people just live from the one day to the next, striving for nothing, dreaming of nothing and man what a bland life, add some color, do what sets your heart ablaze. To the Glory of God's name.
4. Pray
This one convicts me because I know I lack in this area.
Ephesians 6:10- 18
10 Finally, be strong in the Lord and in the strength of his might. 11 Put on the whole armor of God, that you may be able to stand against the schemes of the devil. 12 For we do not wrestle against flesh and blood, but against the rulers, against the authorities, against the cosmic powers over this present darkness, against the spiritual forces of evil in the heavenly places. 13 Therefore take up the whole armor of God, that you may be able to withstand in the evil day, and having done all, to stand firm. 14 Stand therefore, having fastened on the belt of truth, and having put on the breastplate of righteousness, 15 and, as shoes for your feet, having put on the readiness given by the gospel of peace. 16 In all circumstances take up the shield of faith, with which you can extinguish all the flaming darts of the evil one; 17 and take the helmet of salvation, and the sword of the Spirit, which is the word of God, 18 praying at all times in the Spirit, with all prayer and supplication. To that end, keep alert with all perseverance, making supplication for all the saints,
We need to pray now more than ever dear friends. The enemy will try to silence us in so many ways and we need to stay steadfast and pray like never before. On my next blog I will expound but for now PRAY PRAY PRAY for those your love, for your country, your state of mind and mostly for God to give you boldness to preach the word.
Until next week remember
Life is Art