Open any newspaper at anytime and the one topic being reported is corruption countless articles on fraud and corruption. It's a trending topic, money has been squandered, no one is ever held accountable, from the lowest government space to the highest, our country is under siege, to such a point that we no longer bat an eye when we hear the recent or current revelation there is a term for this… it is being desensitized
desensitized/diːˈsɛnsɪtʌɪzd/adjective
having been made less likely to feel shock or distress at scenes of cruelty or suffering by overexposure to such images.
Yes my fellow South Africans as your president would say, it is just another day for us when we read on topics such as, The fraud surrounding the Covid-19 fund, The Mpumalanga PPE tender corruption scandal, The freezing of Gauteng education service providers bank accounts pending investigation and so on and so forth, I would provide a link to these here, but I am sure you've read most of them or steered clear of all of it altogether, but I am afraid the list is overwhelming and endless…
It is safe to say we are in an abusive relationship with our government, from national all the way to local and we have no option but to stay, so we handle it in different ways, firstly we complain, and my goodness do we complain, to every and any person we come across, telling them how expensive life has become, asking them if they have seen or read the latest news. Secondly we ignore the news entirely, read everything else in the newspaper but the reports on fraud and corruption, change the channel, go about our business, what we don't know can't harm us right? Well, wrong but I understand. Thirdly we voice our opinion every chance we get, swearing at them and humiliating them on social media, on blogs (yikes) on whichever platform we have access to, and we never stop, some of us are notorious for being vocal and we're proud. Let me tell you a story it could be true, it could be false it is purely an example, so keep reading…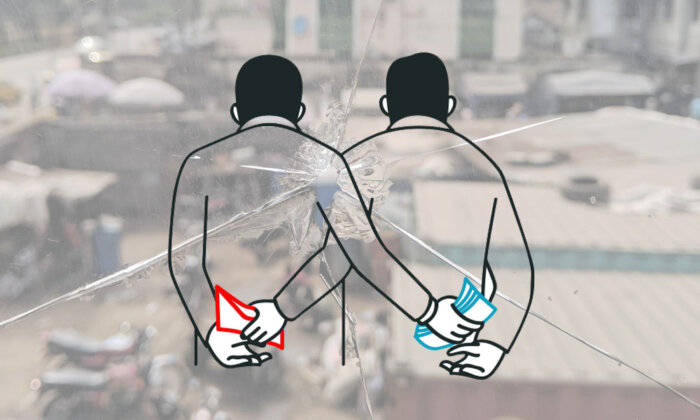 Imagine you are given the responsibility to manage a town we could use the term public servant, however you are not alone, you have a team with you, your role is to take the budget passed down from national level (the highest decision makers in government) and you are to implement certain systems, some being evaluating the impact of government programmes (ensuring that proposed programmes are functioning, such as youth unemployment, skills development, housing, roads etc.) in municipal areas, enhancing performance and accountability, reporting and evaluation of capacity in local government (Knowing who must do what) coordinating and supporting policy development, implementing and monitoring and supporting service delivery (services such as water, sanitation, electricity etc.). This is to name but a few there is a great deal of work to be done but you do only parts of it, you squander the finances, there is no proof of functioning systems, there are power cuts, faulty water lines and the only thing that is evident to the public is spending, constant spending in a way that is overt, without shame and unexplainable.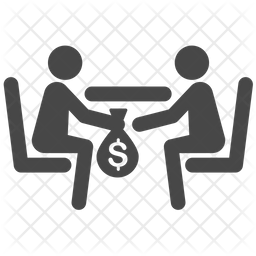 This is a sad story isn't it, imagine the residents in such a town, who do you think suffers most, it isn't the working class, who have vehicles and earn stable incomes. It isn't the wealthy who can afford to shut the world off, buy water tanks, generators and larger vehicles, in reality we all suffer but at it's core it is the poor who suffer most, the poor who are at the very bottom of the food chain who possibly live hand to mouth, who went hungry pre-covid-19 and are suffering even more with this looming pandemic. It is the local business owners who employ some of these people and do not have recovery funds allocated for their survival like most of the famous franchise businesses.
The people who suffer most are the voiceless, who have accepted life to be unfair and understand that the system is rigged and that no one cares, so what do we do friends, so where do we go? We are all familiar with a town that I have mentioned above in my "story" it could be that you live in such a town.
We ALL realize that there is a problem, TOO much has gone wrong for TOO long and our silence had fanned this gruesome flame. We need solutions, effective and timely solutions, we have complained year in and year out and things are still the same.
We need to gather as members of various communities and come with effective solutions, sign petitions and we need to stop being reliant on political parties and realize how powerful it is when we as the community UNITE, put our differences aside and come together, from different racial groups, different view points and different economic classes. So much can be said, and this isn't a once off conversation it can start again in the future… It shouldn't stop, numbness is not an option.
Lastly AND MOST IMPORTANTLY we need to PRAY, don't stop reading my non- Christian friends, hear me out, as Christians we talk a lot about praying, but we do so little of it, have you prayed for your municipalities and public servants as much as you have insulted them, sworn at them and slandered them? Have you prayed for them even though you dislike them, and I know this is putting it lightly, I know you are thinking of a stronger word. They know better and they are not your favorite people most likely, but if you believe FULLY in what the Holy Bible says you should know that you should pray for your enemies always, it written in Matthew…
Matthew 5:43- 47
43 "You have heard that it was said, 'Love your neighbor and hate your enemy.' 44 But I tell you, love your enemies and pray for those who persecute you, 45 that you may be children of your Father in heaven. He causes his sun to rise on the evil and the good, and sends rain on the righteous and the unrighteous. 46 If you love those who love you, what reward will you get? Are not even the tax collectors doing that? 47 And if you greet only your own people, what are you doing more than others? Do not even pagans do that?
Yes friends we are called to pray, as the water is cut for several hours, we should pray, when we see yet another building erected whilst and we are struggling with power cuts and potholes the size of ponds, we should pray, as we suffer without knowing when it will end, we should pray, we cannot afford to be so blind that we stop praying, reacting and feeling for the generations who are to come, for the generation that is watching us, we are not called to be silent or passive. Join a prayer group, pray with your friends, over zoom, over phone calls, pray ALONE just FIND A WAY, we have to. When corruption becomes normalized and we become desensitized to wrong doing, it causes more harm than good. We should pray for conviction, pray for wisdom and pray for TRANSFORMATION.
We were warned of trouble friends, we were told that whilst we are still on this earth and whilst we are still part of world systems AND kingdoms we will have trouble but this is not all there is, there is good news, and it is that Christ has overcome, he has overcome the world. Our hope is not in the world or anything the world has to offer, it is in the ONE unshakable hope, that does not waver or let us down, it is not fleeting in is CHRIST ALONE.
John 16:33
"I have told you these things, so that in me you may have peace. … In this world you will have trouble. … But take heart! I have overcome the world.
Psalm 19:14
14 May these words of my mouth and this meditation of my heart
be pleasing in your sight,
Lord, my Rock and my Redeemer.
Life is Art